County elections: Finding out your election day polling station is easy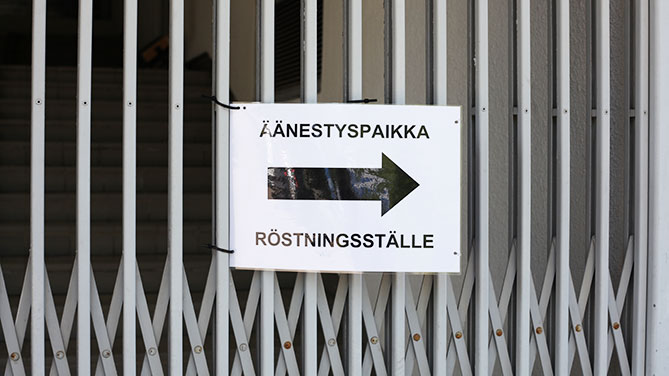 On the day of the county elections, 23 January 2022, eligible voters may only vote at the polling station mentioned in the notice of right to vote sent to them.
Information on the election day polling station can be found in the notice of right to vote. Voters can also check their election day polling station in the Polling station service at www.aanestyspaikat.fi or call the free-of-charge Elections helpline (0800 9 4770) to ask about their polling station.
The notices of right to vote were sent to all eligible voters in December. The notice was sent in electronic format to those eligible voters who have activated the Suomi.fi Messages service and given their consent for all official messages to be sent to them electronically. In connection with the county elections, an electronic notice of right to vote was sent to a total of 599,127 eligible voters.
The voting register for the 2022 county elections was compiled based on the data contained in the Population Information System on 3 December 2021. If a person has moved after 3 December, the polling station is determined in accordance with the previous place of residence.
Information about county elections and voting is available on the elections website of the Ministry of Justice at www.electionsfinland.fi
Electionsfinland.fi: Voting on election day
Electionsfinland.fi: Instructions for voters during COVID-19
Polling stations on the map www.aanestyspaikat.fi